Rubber Pharm has dedicated a considerable effort to the design of customized solutions and to the creation of items for special uses.
In addition to discs and closures for parapharmaceutical use, we can mention rubber and silicone gaskets for surgical trocars, corneal bases, tubes for elastomeric pumps.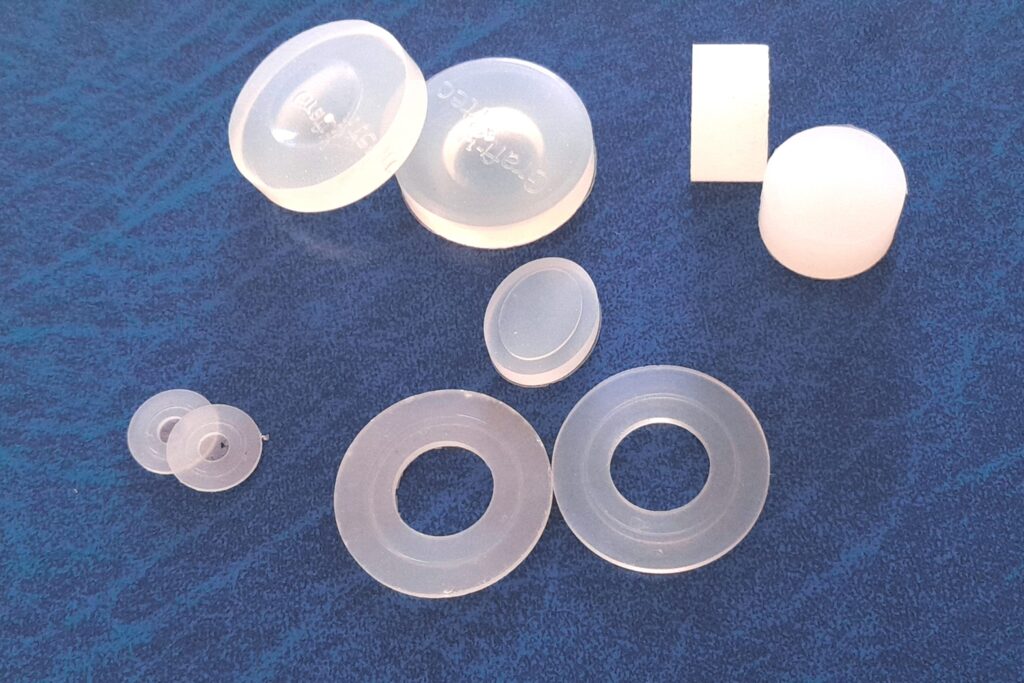 Our commercial and logistics staff is at your disposal to meet every need with courtesy and professionalism. Customer service has always played a key role at RUBBER PHARM.
Contact us

Via S. Benedetto N. 41/B
35037 – Teolo (PD) – Italy